Love your body joins "don't worry be happy" as treatment for serious mental illness
I get it. I know why the public thinks being unhappy with one's body leads to eating disorders and eating disorders are a sign of not sufficiently loving one's body.
As silly ideas go, this one is plausible.
It SEEMS obvious that if we could just get young people to love and appreciate their unique and diverse bodies they would be less unhappy with their appearance and less likely to become obsessed with the issue and start eating in a disordered way. It's logical.
It is also wrong.
Let's try on a few analogies "for size."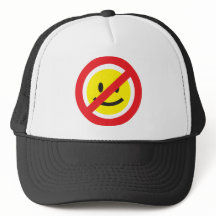 Do we increase happy content in movies and TV to stop depression?
Ban conspiracy movies to prevent schizophrenia?
Do we set the pictures a bit off kilter on TV, mess up people's rooms, and show people being unhygienic to reduce obsessive compulsive disorders?
Why, then, do we continue to see eating disorders in this way?
Why is so much of the research and media about eating disorders following this childish logic?
Dear public: Eating disorders are tremendously serious mental illnesses whose symptoms of body image distress and dysmorphia and disordered eating bear little resemblance and scarcely correspond to environmental pressures about appearance. Most young kids and those not brought up with these values who get eating disorders don't even HAVE those symptoms but they still get the disorder.
We can't continue to address eating disorders with messages about loving our body and unicorns and butterflies about self-acceptance. Those messages, while important and helpful for the general public, are actually harming eating disorder patients by sending the message "if we could only convince these poor overwhelmed kids how beautiful they are they will be okay," which has a corollary: "You can't swallow toothpaste residue for terror of calories because you've taken the message of thinness too far." We're blaming mentally ill people (children, most of them) for giving themselves fears and obsessions and compulsions out of vanity gone amuck.
We wouldn't do this with bipolar or schizophrenia or autism because we GET IT that these are not conscious decisions or influences. When we wake up as a society and GET THIS about eating disorders we will, rightly, be ashamed.